Welcome to the Village of South Russell
South Russell is home to approximately 4,000 residents and is located at the western edge of Geauga County, Ohio.  The 4 mile long by 1 mile wide village is a residential community with unique character and rural "at home" charm.  South Russell students attend the highly acclaimed Chagrin Falls School System

.
South Russell Village Council Meetings
Will Be Streamed Live on YouTube!
For a list of meetings, please see the Village website calendar.  Meetings are currently being held in person and are open to the public.  If you would like to be added to the meeting agenda, please contact the Fiscal Officer by phone 440-338-6700 ext. 221 or email fiscalofficer@southrussell.com no later than the Wednesday before the meeting.   Individuals wishing to address Council must appear in person.  Comments made in the YouTube channel chat box are public comment only.
SAVE THE DATE
 SOUTH RUSSELL VILLAGE
FALL FESTIVAL


SUNDAY, OCTOBER 17TH


1:00 p.m. – 5:00 p.m.
Details to Follow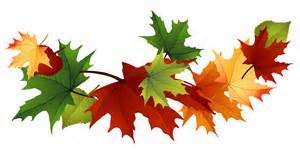 Village of South Russell
Headwater Stream and Wetland Restoration
Project Information
https://crwp.org/wp-content/uploads/2021/09/South-Russell-Restoration-Project-Profile-Ver2.pdf
Refer to the Geauga Soil and Water Conservation District website  to learn 5 Principles for Responsible Outdoor Lighting, the Search for Geauga County's Biggest Black Cherry Tree, and

MORE

!
ZONING HEARING
Aa public hearing of the Village of South Russell Council was held on July 12, 2021 at 6:00 p.m. to consider the following amendments to the Village of South Russell Zoning Code: (1) to amend Section 4.01(b)(4) of the Zoning Code to permit split-rail fences along the boundary line of a property in a residential district; (b) to amend the Zoning Code to enact new Chapter 13 of the Zoning Code to enact regulations for food trucks in the Village of South Russell; (c) to amend Section 2.01(106)(2) of the Zoning Code to exempt food trucks from the definition of Retail so as to apply the new regulations of Chapter 13 to food trucks; (d) to amend Section 3.01 of the Zoning Code to exempt food trucks from obtaining a zoning permit as long as the regulations in Chapter 13 apply; and (e) to amend the Zoning Map of the Village of South Russell to re-zone permanent parcel numbers 29-706406, 29-108179, and 29-705300 from the current B-2 District to the B-1 District.
All of the proposed amendments, including the proposed map, are available for inspection at Village Hall and on the following link:
Amendments to the Village of South Russell Zoning Code
Schedule a Vacation Watch or Register Your Pet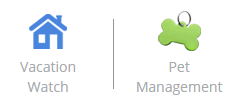 https://www.ohioattorneygeneral.gov/Files/Briefing-Room/Newsletters/Consumer-Advocate-Newsletter-(Printable-PDFs)/Consumer-Advocate-August-2021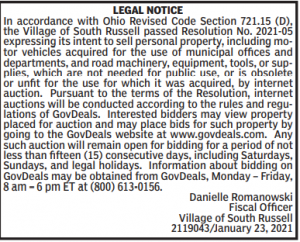 2021EventsGeauga
The Trumbull County Collection Facility is now open all year round for electronics and appliance drop-offs. It is still limited to warm months for household hazardous waste (HHW) recycling and disposal.  The facility will begin accepting HHW on Wednesday, April 21st from 9:00 am – 4:30 pm, and every Wednesday thereafter through October 2021. it will also be open on several Saturdays: May 1st, June 5th, August 7th, September 11th, and October 2nd  from 9:00 am – 12:00 noon.  Please consider bringing your materials to the Trumbull County Collection Facility rather than dumping them down the drain or throwing them in the trash.
 Please visit the  website at http://www.gottagogreen.org/ or call (800) 707-2673 for more information.
On July 13, 2020 the Council of the Village of South Russell passed the following legislation:
Resolution authorizing the Village to discard refuse, street scrapings, and other personal property, such as dirt, grindings, and mulch, that is under the control of the Village Street Department but not needed for the improvement of Village property and no longer necessary to the Village Street Department and determined by the Village to be not needed for public use and of no value to the Village.  
Individuals interested in being placed on a list to obtain such materials when they become available should contact Street Commissioner Alder at (440) 338-3891 or email streets@southrussell.com
The South Russell Village Park is Now

OPEN
 The playground hours are 8:00 a.m. until dusk daily.  Maximum capacity will be limited to 30 persons.  The disinfecting program has resumed.  Please follow the Governor's guidelines regarding the wearing of masks and social distancing.  If you have any questions, please contact Chief Rizzo at 440-557-5535.
Reservations 

are being taken for South Russell Village Park Pavilion.
The forms and calendar are available on the Parks dropdown under "Departments."
Forms and Questions may be directed to the Building Department (440) 338-1312.
  South Russell Village Building Department Hours
The Building Department will be open from
8:00 a.m. until 3:00 p.m.
Monday through Thursday
8:00 a.m. until noon on Friday
Information from the Illuminating Company
Managing Through a Power Outage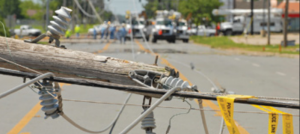 First Energy's Tips for Managing Through a Power Outage
Mission Statement
The mission of South Russell Village is to serve the residents of the Village by:
– Providing a high level of essential services
– Planning for future needs while preserving the character of the Village
– Promoting an attitude of professionalism and impartiality among Village officials and employees in a fiscally responsible manner