Fire Prevention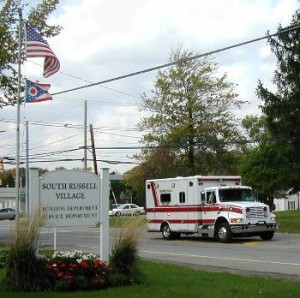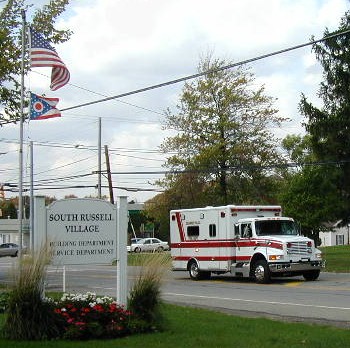 South Russell Village contracts annually with Chagrin Falls Suburban Fire Department for fire and EMS service.
Smoke Detector Tips
Install a smoke detector on each level of your home and inside each bedroom.

Consider using dual sensor smoke detectors that combine ionization and photoelectric technology in one unit.

Check your smoke detector monthly and change the batteries at least twice a year.

Familiarize children with the sound of your smoke detector.

Do not remove batteries to put in other appliances such as personal stereos or games.

If cooking smoke sets off the alarm, do not disable it. Wave a towel, open a window or turn on the range fan to clear the smoke.

Keep smoke detectors clean. Dust and debris can interfere with their operation. Vacuum over and around your smoke detector regularly.

Hard-wired smoke detectors with battery backup should be considered. When on smoke detector goes off, the others alert you to fire, too. The batteries in those types of detectors also should be changed twice a year.
Develop A Home Escape Plan
Have two ways to get out of every room of your home.

Create a meeting place for the family once they leave the house.

Know the proper way to leave a room if the alarm is sounding.

Feel the door before you open it.

Crawl low below the smoke.

Familiarize children with the sound of your smoke detector.

Once you are out – STAY OUT!
Once your plan is made, practice, practice, and practice it. Conduct fire drills with your children, they do this at school, they will be used to it. Go over your plan with your babysitters and let them know which neighbors they can go to for help.
Home Safety Checklist
Print out this Home Safety Checklist (PDF) and perform the checklist with the family.
If you have any questions about fire safety in your home, please contact the Fire Prevention Office at 338-6700, Ext. 222.
Fire Prevention will do home safety surveys. Check smoke detectors, change batteries for senior citizens and physically disabled. Offer advice on locations for smoke detectors.
Email: fireprevention@southrussell.com
Phone: 440-338-6700 Ext. 222
The Fire Prevention Officers voicemail is checked periodically. For a prompt response, please use the email address listed above.