Pavilion Permit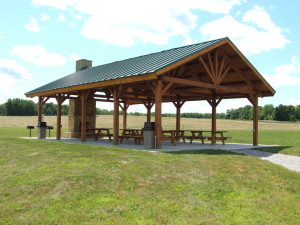 THE PAVILION MAY BE RESERVED FOR SPECIAL EVENTS.
Reservations are made by visiting the South Russell Building Department – 8:30 AM–2:15 PM, Monday through Thursday.  The  South Russell Village Pavilion and Park Use Form may also be downloaded and submitted with a required non-refundable check of $25.00.  If any of the criteria noted on the Pavilion and Park Use Form apply, please download, complete, and submit the Agreement for Use of Village Park Form  as well.
Contact South Russell Village Building Department at:
440-338-1312 or email
building@southrussell.com for details.