Pavilion Permit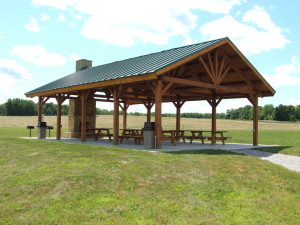 THE PAVILION MAY BE RESERVED FOR SPECIAL EVENTS.
Reservations are made by visiting the South Russell Building Department – 8:30 AM–3:00 PM, Monday through Thursday.  You can also download the  Park Pavilion Permit form and submit with your non-refundable check of $25.00 which is required.
Contact South Russell Village Building Department at:
440-338-1312 or email
building@southrussell.com for details.