Welcome to the Village of South Russell
South Russell is home to approximately 4,000 residents and is located at the western edge of Geauga County, Ohio.  The 4 mile long by 1 mile wide village is a residential community with unique character and rural "at home" charm.  South Russell students attend the highly acclaimed Chagrin Falls School System

.
Administrative Assistant/Board Clerk
The Village of South Russell is accepting applications for a part-time Administrative Assistant/Board Clerk to the Building/Zoning Department. The qualified candidate will be service-oriented, have strong organizational skills with attention to detail, and enjoy working both collaboratively as well as independently. Proficient use of computers and Microsoft Word is required. Knowledge of BDS software and/or transcription experience is a plus. Please submit resumes to: fiscalofficer@southrussell.com
Part-time Administrative Assistant – Board Clerk
Zoning Inspector
The Village of South Russell is accepting applications for a part-time Zoning Inspector. The qualified candidate will have experience in interpreting zoning code and existing structure code, investigating complaints and non-compliance, conducting inspections and exterior maintenance inspections and enforcing regulations. Must be service-oriented, have good communication skills and enjoy working with others, proficient in the use of computers, and able to attend all Planning Commission and Zoning Board of Appeals meetings. Qualified candidates can submit resumes to: fiscalofficer@southrussell.com.
SOUTH RUSSELL VILLAGE


FALL FESTIVAL


Sunday, September 15, 2019


1:00 p.m. – 5:00 p.m.

Free food and drinks




Hayrides




Bouncy House




Bubble Show




Rock Climbing Wall




Face painting




Pony Rides
Where: South Russell Village Park
1000 Bell Road
Free parking available at Gurney School
Ride the trolley to the Village Park
New  South Russell Village Building Department Hours
Beginning June 3, 2019, the Building Department will be open from 8:30 a.m. until 3:00 p.m.
Monday through Thursday
Schedule a Vacation Watch or Register Your Pet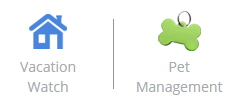 Lake County Master
Rain Gardener Course
https://crwp.org/index.php/projects/mrg
2019 Stormwater Education Task Force
WHEN IT RAINS IT POURS
Wrangling Your Water to Reduce Runoff

2019 Geauga-Trumbull Collection Dates
Possible Stream Enhancement Grant for Manor Brook
Link to the Power Point presentation shared at the Special Meeting of Council held on Sunday, January 27, 2019 at 7 p.m. at Village Hall to discuss a possible stream enhancement grant for the Manorbrook neighborhood can be found here:
High Utility Bills?
Oftentimes the late winter months can bring higher-than-expected utility bills, usually because the cold snaps in January and February result in customers using more energy than normal.  Click on this link for information on  programs that may be helpful during this time:  2018 Energy Programs
Mission Statement
The mission of South Russell Village is to serve the residents of the Village by:
– Providing a high level of essential services
– Planning for future needs while preserving the character of the Village
– Promoting an attitude of professionalism and impartiality among Village officials and employees in a fiscally responsible manner