Welcome to the Village of South Russell
South Russell is home to approximately 4,000 residents and is located at the western edge of Geauga County, Ohio.  The 4 mile long by 1 mile wide village is a residential community with unique character and rural "at home" charm.  South Russell students attend the highly acclaimed Chagrin Falls School System

.
Sanitary Sewer Line Smoke Testing
March 25 – April 1, 2019
South Russell Village Hall, 5205 Chillicothe Rd., is a collection site
for Harvest for Hunger throughout the month of March.  Drop off your
non-perishable food  donations Monday through Friday from 8 a.m. to 4 p.m.

2019 Geauga-Trumbull Collection Dates
Need assistance with your South Russell Municipal Tax Return?
CCA – Division of Taxation has designated specific Auditors to assist you with any
South Russell municipal income tax matter.
For personalized service, please contact:
Deneen Wray 216-664-1786
Or you can reach any Auditor by calling: Main office at 216-664-2070
Office Hours: Monday through Friday, 7:30 am to 4:30 pm
We look forward to assisting you!
For more information about the Geauga SWCD upcoming BIG TREE Contest, Pond Management Clinic, and
Composting 101 Program, see Geauga SWCD Fliers
TAX BOARD OF REVIEW
The Village of South Russell is looking for two resident volunteers to sit on the Tax Board of Review. The purpose of this Board is to review penalty and interest abatement requests; therefore a background or understanding of finances is beneficial. Council will be soliciting letters of interest until April 5, 2019. Please email your interest letter including your background and experience to the Fiscal Officer at fiscalofficer@southrussell.com
Possible Stream Enhancement Grant for Manorbrook
Link to the Power Point presentation shared at the Special Meeting of Council held on Sunday, January 27, 2019 at 7 p.m. at Village Hall to discuss a possible stream enhancement grant for the Manorbrook neighborhood can be found here:
Schedule a Vacation Watch or Register Your Pet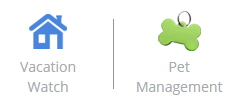 South Russell Playground Proposal Map
Questions and comments are welcome and may be addressed to the South Russell Village Mayor and Council through fiscalofficer@southrussell.com
High Utility Bills?
Oftentimes the late winter months can bring higher-than-expected utility bills, usually because the cold snaps in January and February result in customers using more energy than normal.  Click on this link for information on  programs that may be helpful during this time:  2018 Energy Programs
Mission Statement
The mission of South Russell Village is to serve the residents of the Village by:
– Providing a high level of essential services
– Planning for future needs while preserving the character of the Village
– Promoting an attitude of professionalism and impartiality among Village officials and employees in a fiscally responsible manner