Welcome to the Village of South Russell
South Russell is home to approximately 4,000 residents and is located at the western edge of Geauga County, Ohio.  The 4 mile long by 1 mile wide village is a residential community with unique character and rural "at home" charm.  South Russell students attend the highly acclaimed Chagrin Falls School System

.
Senior Citizen Trash Collection
WEST END OF VILLAGE:  (Includes homes on Chillicothe Rd.)  April 24, 2019, 8:00 a.m. – 3:00 p.m.
EAST END OF VILLAGE:  APRIL 25, 2019, 8:00 a.m. – 3:00 p.m.
PLEASE NOTE:
Seniors, 60 years of age or older and living in South Russell Village AND
REGISTERED WITH GEAUGA COUNTY DEPARTMENT ON AGING prior to pick-up.  Call (440) 279-2130 OR (440) 279-2129 to register
This service is FIRST COME FIRST SERVE and is limited
You or a representative 18 years or older MUST be home the day of pick-up to sign a release for collection
GUIDELINES:
 NO liquids, paints, hazardous household chemicals, construction debris, rocks, yard  waste, or household garbage.
 ONLY 10 household items per home of Senior Citizen.
 Limit of 4 tires (off rims) permitted as well as appliances, electronics, etc.
Items should be kept dry and consolidated in strong boxes if possible.
Items should be placed OUTSIDE IN THE DRIVEWAY (NOT  CURBSIDE).
Items should not be refuse that can be picked up during the normal weekly trash collection such as newspapers and household waste.
South Russell Village employees are NOT PERMITTED to enter the residence to remove items.
Village of South Russell Spring Trash Day
Saturday, April 27th, 2019 8:00 a.m. – 2:00 p.m.
**Please Note!  This is the only Trash Day in 2019**
Accepted Items:  General trash and debris, items containing freon (refrigerators, freezers, dehumidifiers, and air conditioners),   scrap metal (appliances), computer and electronic equipment, batteries and TIRES!
NO:  Yard waste, hazardous household chemicals, or containers with liquified products accepted.  See www.gottagogreen.org for  special Geauga Trumbull collection dates and locations.
Residency I.D. WILL be required.
Volunteers will be on hand to assist with unloading.
Schedule a Vacation Watch or Register Your Pet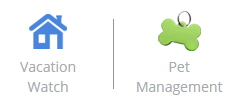 2019 Geauga-Trumbull Collection Dates
Need assistance with your South Russell Municipal Tax Return?
CCA – Division of Taxation has designated specific Auditors to assist you with any South Russell municipal income tax matter.
For personalized service, please contact:
Deneen Wray 216-664-2070 x 1786
Or you can reach any Auditor by calling: Main office at 216-664-2070
Office Hours: Monday through Friday, 7:30 am to 4:30 pm
We look forward to assisting you!
Possible Stream Enhancement Grant for Manor Brook
Link to the Power Point presentation shared at the Special Meeting of Council held on Sunday, January 27, 2019 at 7 p.m. at Village Hall to discuss a possible stream enhancement grant for the Manorbrook neighborhood can be found here:
South Russell Playground Proposal Map
Questions and comments are welcome and may be addressed to the South Russell Village Mayor and Council through fiscalofficer@southrussell.com
High Utility Bills?
Oftentimes the late winter months can bring higher-than-expected utility bills, usually because the cold snaps in January and February result in customers using more energy than normal.  Click on this link for information on  programs that may be helpful during this time:  2018 Energy Programs
Mission Statement
The mission of South Russell Village is to serve the residents of the Village by:
– Providing a high level of essential services
– Planning for future needs while preserving the character of the Village
– Promoting an attitude of professionalism and impartiality among Village officials and employees in a fiscally responsible manner