Welcome to the Village of South Russell
South Russell is home to approximately 4,000 residents and is located at the western edge of Geauga County, Ohio.  The 4 mile long by 1 mile wide village is a residential community with unique character and rural "at home" charm.  South Russell students attend the highly acclaimed Chagrin Falls School System

.
NOPEC Recognition Award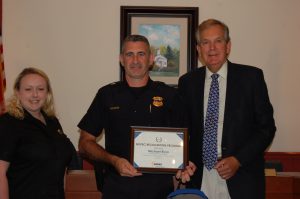 Caitlin Albright, Community Outreach Liaison with Northeast Ohio Public Energy Council (NOPEC), presented a Recognition Award to Chief Mike Rizzo for the development of programs for the South Russell Village Police Department and Village community.
FULL-TIME STREET COMMISSIONER
The Village of South Russell is seeking professional, experienced, qualified applicants for the position of FULL-TIME STREET COMMISSIONER.
2019 – Street Commissioner Job Ad
For consideration, qualified candidates can submit their resume to: fiscalofficer@southrussell.com
The Village of South Russell is an Equal Opportunity Employer.
New  South Russell Village Building Department Hours
The Building Department will be open from
8:00 a.m. until 2:15 p.m.
Monday through Thursday
Managing Through a Power Outage

First Energy's Tips for Managing Through a Power Outage
Schedule a Vacation Watch or Register Your Pet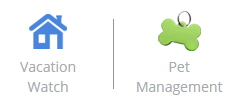 2019 Stormwater Education Task Force
Webcast 6: Salt & Stormwater – The Salinization of Our Watersheds
November 20, 2019 1-2:30 PM EST
This webcast is only able to be viewed from the following location:
Ohio EPA, 2110 East Aurora Road, Twinsburg OH 44087
Certificates will reflect that 1.5 hours of training was provided. If you have any questions, please feel free to contact Naquetta Porter at
register@epa.ohio.gov or at (330) 963-1123.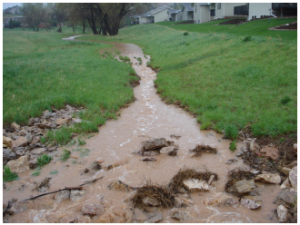 2019 Geauga-Trumbull Collection Dates
Possible Stream Enhancement Grant for Manor Brook
Link to the Power Point presentation shared at the Special Meeting of Council held on Sunday, January 27, 2019 at 7 p.m. at Village Hall to discuss a possible stream enhancement grant for the Manorbrook neighborhood can be found here:
High Utility Bills?
Oftentimes the late winter months can bring higher-than-expected utility bills, usually because the cold snaps in January and February result in customers using more energy than normal.  Click on this link for information on  programs that may be helpful during this time:  2018 Energy Programs
Mission Statement
The mission of South Russell Village is to serve the residents of the Village by:
– Providing a high level of essential services
– Planning for future needs while preserving the character of the Village
– Promoting an attitude of professionalism and impartiality among Village officials and employees in a fiscally responsible manner