Welcome to the Village of South Russell
South Russell is home to approximately 4,000 residents and is located at the western edge of Geauga County, Ohio.  The 4 mile long by 1 mile wide village is a residential community with unique character and rural "at home" charm.  South Russell students attend the highly acclaimed Chagrin Falls School System

.
Save the Date!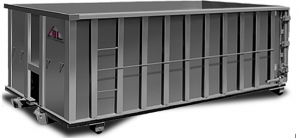 Trash Day 2020 will be April 25th
More information to follow!
Maintenance/Laborer
The Village of South Russell is accepting applications for a full-time Maintenance/Laborer. The qualified candidate will have experience in building, property and lawn maintenance; ditching and culvert pipe replacement; repairing potholes; operating heavy equipment; and maintenance of Village roadways with snow removal equipment and tree trimming. Candidates must have a Class B CDL from the State of Ohio, and be service-oriented, have good communication skills and enjoy working with others. Qualified candidates can submit resumes to: fiscalofficer@southrussell.com.
Tax Forms and Preparation Assistance
CCA Forms and Information 
http://ccatax.ci.cleveland.oh.us/?p=taxforms
Questions may  be directed to the CCA offices at (216) 664-2070.
CCA also offers tax preparation assistance at the following locations:  http://ccatax.ci.cleveland.oh.us/?p=tpaschedule
For eligible residents, the 2019 CCA Tax Exempt Certificates should be completed and mailed to:
Central Collection Agency
P.O. Box 94810
Cleveland, OH 44101-4810
Geauga County Department on Aging offers Tax Assistance for seniors 60 years of age or older.  The service is by appointment only.  See The Geauga Senior News for more information: https://www.co.geauga.oh.us/Portals/0/resources/County%20Documents/department%20on%20aging/newsletters/2020/DOA_Feb20.pdf
The Geauga County Library will host AARP Volunteers to assist with Tax preparation by appointment.  For more information:  https://geaugalibrary.libcal.com/event/5949993
2020 Census Workers Needed
The 2020 Census is taking place this year and Geauga County needs 380 census workers to accomplish this task.  Census takers work within the community in which they live and South Russell needs 12 workers total.  Census takers earn $17.00 per hour and primarily work  from April to August 2020.  For more information or to apply on line:  https://www.co.geauga.oh.us/Departments/Planning-Commission/Census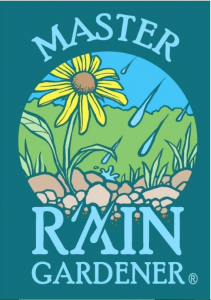 Chagrin River Watershed Partners, in partnership with other organizations, will again be offering a Master Rain Gardener certification course for residents and professionals within Northeast Ohio. This 5-week course is open to residents of Northeast Ohio and can be taken in-person or online. The program is being offered 4 times in 2020. The first online course starts February 3 and registration is open now!
Master Rain Gardener Program Flyer 2020
Schedule a Vacation Watch or Register Your Pet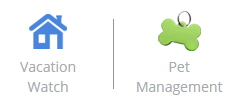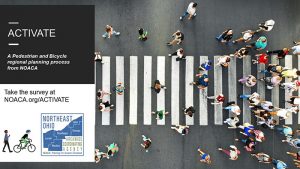 NOACA is creating a new bicycle and pedestrian plan to improve access and safety across our region. Even if you ride occasionally or enjoy a leisurely stroll, we need input from everyone to ensure the plan serves all our area's residents! Take our survey at bit.ly/33jFEX1 today!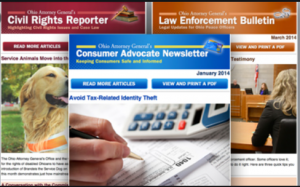 View the following articles:  " Tax Filers: Beware of Scams and "Ghost" Tax Preparers;"  "Ohioans Alerted to Fake Third-Party License Services;"
"Apple Customers be on Alert: iCloud and AppleCare Scam Calls Making Their Rounds;" and "Answer Only the Real Government Census, Not Scams
2020 is a census year!"
Consumer Advocate Newsletter – February 2020
New  South Russell Village Building Department Hours
The Building Department will be open from
8:00 a.m. until 2:15 p.m.
Monday through Thursday
Managing Through a Power Outage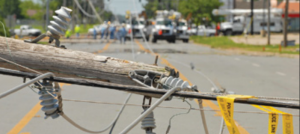 First Energy's Tips for Managing Through a Power Outage
Wrangling Your Water
Runoff Reduction Article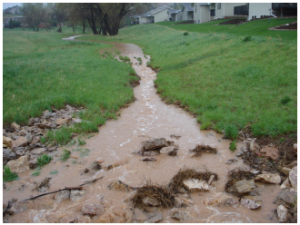 https://www.startrecycling.com/
https://www.startrecycling.com/hhw-facilty
https://www.startrecycling.com/index.php/recycling/in-home-recycling-main
 Stream Enhancement Grant for Manor Brook
Link to the Power Point presentation for the stream enhancement grant for the Manor Brook neighborhood can be found here:
PRESENTATION TO RESIDENTS 1-27-19
High Utility Bills?
Oftentimes the late winter months can bring higher-than-expected utility bills, usually because the cold snaps in January and February result in customers using more energy than normal.  Click on this link for information on  programs that may be helpful during this time:  https://www.firstenergycorp.com/content/fecorp/newsroom/news_articles/assistance-programs-available-for-firstenergy-customers-in-ohio-.html
Mission Statement
The mission of South Russell Village is to serve the residents of the Village by:
– Providing a high level of essential services
– Planning for future needs while preserving the character of the Village
– Promoting an attitude of professionalism and impartiality among Village officials and employees in a fiscally responsible manner