Welcome to the Village of South Russell
South Russell is home to approximately 4,000 residents and is located at the western edge of Geauga County, Ohio.  The 4 mile long by 1 mile wide village is a residential community with unique character and rural "at home" charm.  South Russell students attend the highly acclaimed Chagrin Falls School System

.

Wishing You
Peace and Happiness
This Holiday Season
and Always!
We Send Best Wishes
To Our Neighbors,
Friends, and Businesses
for a Healthy and
Prosperous
2020
Village offices will be closed December 25th, 2019 and January 1, 2020 in observance of the Christmas and New Year holidays.

NOACA is creating a new bicycle and pedestrian plan to improve access and safety across our region. Even if you ride occasionally or enjoy a leisurely stroll, we need input from everyone to ensure the plan serves all our area's residents! Take our survey at bit.ly/33jFEX1 today!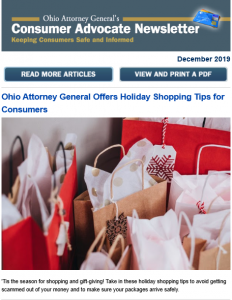 View the following articles:  "Frustrated with Unwanted Calls?  AG Yost Continues to Aggressively Address Robo Calls;" "Get a New Device?  Beware of Activation Scams;" and "Phony Emails Request Purchase of Gift Cards for Boss or Pastor." Consumer Advocate Newsletter – December 2019
New  South Russell Village Building Department Hours
The Building Department will be open from
8:00 a.m. until 2:15 p.m.
Monday through Thursday
Managing Through a Power Outage

First Energy's Tips for Managing Through a Power Outage
Schedule a Vacation Watch or Register Your Pet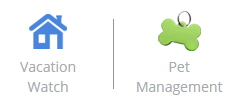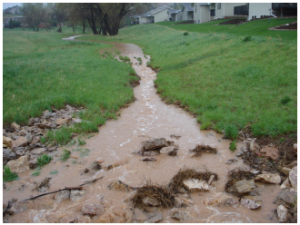 2019 Geauga-Trumbull Collection Dates
 Stream Enhancement Grant for Manor Brook
Link to the Power Point presentation for the stream enhancement grant for the Manor Brook neighborhood can be found here:
High Utility Bills?
Oftentimes the late winter months can bring higher-than-expected utility bills, usually because the cold snaps in January and February result in customers using more energy than normal.  Click on this link for information on  programs that may be helpful during this time:  2018 Energy Programs
Mission Statement
The mission of South Russell Village is to serve the residents of the Village by:
– Providing a high level of essential services
– Planning for future needs while preserving the character of the Village
– Promoting an attitude of professionalism and impartiality among Village officials and employees in a fiscally responsible manner