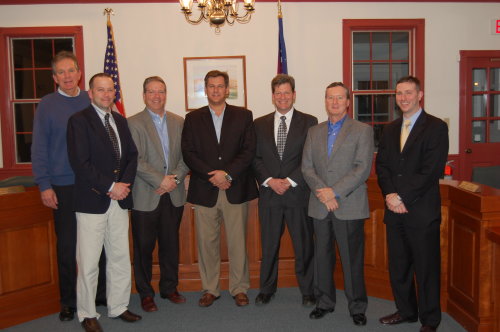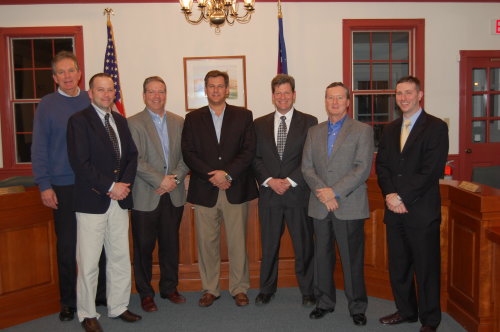 The Village of South Russell elected officials are committed to provide an effective, fiscally responsible local government focused upon serving our residents. We have adopted the following mission statement to stay focused upon the most crucial aspects:
The mission of South Russell Village is to serve the residents of the Village by:
· Providing a high level of essential services
· Planning for future needs while preserving the character of the Village
· Promoting an attitude of professionalism and impartiality among Village officials and employees in a fiscally responsible manner.
Council Meetings are held the second and fourth Monday of each month at 7:30pm at Village Hall. Meetings in June, July, August and December will be held on the second Monday of the month only.
Please include your contact information when sending an email to Mayor or Council.
Mayor Matt Brett
Matt was elected as a council member in 1998, where he served for five years, and has been serving as Mayor since 2003.
Matt was born and raised in South Russell and graduated from Chagrin Falls in 1985. After graduating from Kent State University with a Bachelor Degree in Business Administration, he returned to the village where he has been involved with community activities and local government. Matt and his wife, Charlotte, have three daughters and a son.
Matt is active with the Chagrin Valley Intergovernmental Council, Northeast Ohio Mayors Association, South Russell Planning Board, the Geauga Farmers' Market and is a volunteer coach for the Chagrin Soccer Association. Matt is also the Global Vice President of Customer Care for Fleetmatics, a worldwide leader in vehicle tracking and reporting systems.
Council Member Jack Binder
Committees: Jack serves on the Properties Committee, Safety Committee and Street Committee
Jack has previously chaired the Finance, Building, Safety and Street Committees
Biography: Jack is a 26-year resident of the Chagrin Valley, having moved to South Russell 16 years ago. Jack graduated from Miami University with degrees in Economics and Public Administration. He also has completed coursework towards his E.M.B.A. (Finance) at Cleveland State University.
Jack is the President of EDMAR CHEMICAL COMPANY, headquartered in South Russell. Additionally, Jack has been very involved with numerous civic organizations, not-for-profits, educational programs and athletic teams. He also currently serves as the Chairman of the Board of Trustees for Suicide Prevention Education Alliance (SPEA)
Jack, and his wife Mary Kay, reside on Manorbrook Drive. They have three boys (Brad, Danny, and Brian) all of whom are graduates of Chagrin Falls High School.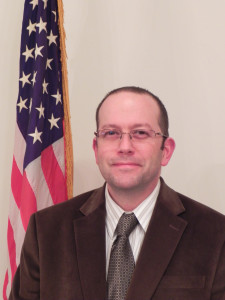 Council Member Mike Carroll
Committees: Mike was appointed to Council in January 2014. He serves on the Human Resources Committee, the Public Utilities Committee and the Emergency Operation Planning Committee.
Mike is currently chair of the Safety Committee.
Biography: Mike grew up in Russell Twp. but has lived in South Russell for the last 20 years.
He graduated from Cleveland State University with a BA in Public Safety Management and a Masters in Public Administration with an emphasis on City & Urban Management.
Mike has been involved in the fire service for over 25 years and holds numerous professional certifications including being a graduate of the Ohio Fire Chiefs – Ohio Fire Executive program. Mike currently serves as the Fire Chief of the City of Lyndhurst Fire Department.
Mike and his wife Jill live on Lakeview Lane and have a daughter and twin boys that attend Chagrin Falls Schools.
Mike is also involved with the Chagrin Valley Jaycees, Boy Scouts of America and is a past member of the Chagrin Falls Dads Club.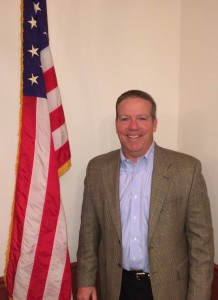 Council Member John Dishong
Committees:  John previously served on the Public Utilities Committee, Human Resources Committee, Streets Committee, Safety Committee and the Emergency Operation Planning Committee.
John also served on the Planning Board of Appeals as a representative of Council.
John is currently serving on the Emergency Operations Planning Committee, Finance Committee, Building Committee and is Chairman of the Human Resources Committee. 
Biography: John grew up in South Russell and is a graduate of Chagrin Falls High School and graduated from Miami University, Oxford, Ohio with a B.S. in Business. John is a Regional Director with AT&T in the Mobility and Business Solutions Group. John, his wife Margaret, and their three children Everett, Amy & Kelly reside on Spring Drive. Everett and Amy graduated from Chagrin Falls High School and attend CWRU and the Ohio State University respectively. Kelly is currently a junior at Chagrin Falls High School.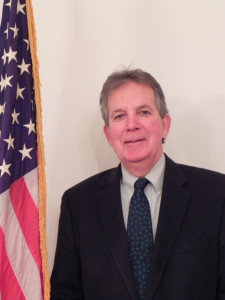 President Pro Tem, Council Member Dr. William Koons
Committees: Bill previously served on the Building Committee and the Emergency Operations Planning Committee and chaired the Human Resources Committee.
Bill currently serves on the Finance Committee and chairs the Properties Committee.  He also sits on the Parks Committee as a representative of Council.
Biography: Bill was born in St. Marys, Ohio, graduated from Bowling Green State University, and earned his Masters and Ph.D. from Kent State University. He began his thirty-nine year career in public education with the Orange City Schools. He also worked for the Kenston, Mayfield, Kirtland and Chagrin Falls Schools, retiring as superintendent of the Chagrin Falls Schools.
He is past president of the Chagrin Valley Jaycees, a member of the Chagrin Valley Rotary, St. Joan of Arc Church, and a volunteer for Meals on Wheels and Habitat for Humanity. He is a past recipient of the Chagrin Jaycees Distinguished Service Award.
Elected to council in 2005, Bill has chaired the Building, Finance, Human Resource, Properties, and Park committees. Since 2009 he has served as President Pro Tempore of council. He is presently enrolled in the Cleveland State University Leadership Academy.
Bill is married to Nancy, a retired educator. They have lived in the Chagrin Valley since 1977, moving to South Russell in 1990. Their daughter, Betsy Ploenzke, is a pre-school teacher at Orange.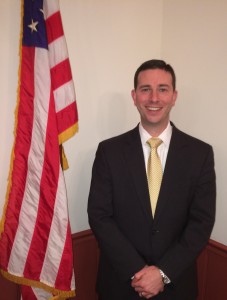 Council Member Bryan Kostura
Committee: Bryan was appointed to Council in January 2013.   Bryan has served on the Finance Committee and Building Committees.
Bryan currently chairs the Building Committee and Finance Committees and serves on the Planning Commission as a representative of Council.
Biography:  Bryan grew up in the Chagrin Valley and graduated from John Carroll University. He later attended Cleveland Marshall College of Law and received his Juris Doctorate. After graduation, Bryan was a Captain in the U.S. Army JAG Corp. and worked as a prosecutor and defense attorney. He served at Fort Drum New York, West Point Military Academy and Washington D.C. He is now in the Army Reserve as the Senior Defense Counsel for the 16th LOD.
Bryan is also an attorney with the firm of McGlinchey Stafford PLLC. His practice focuses on business litigation, contract negotiation, and advises on risk analysis and litigation avoidance strategies. Prior to becoming a council member he volunteered for the South Russell Village Park's Committee where he served for three years. He is also very active in his local community and is a member Chagrin Valley Jaycees, and volunteers with the Boy Scouts of America. Bryan and his wife Sarah have three boys and live in Country Estates.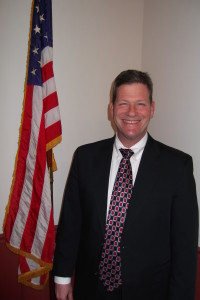 Council Member Mark Porter
Committees:  Marck previously served on the Human Resource Committee and Streets Committee.
 Mark chairs the Streets Committee and Public Utilities Committee.  He also serves on the Emergency Operation Planning Committee.
Biography:
Mark grew up in the Chagrin Valley. He is a 1984 Graduate of the U.S. Naval Academy, Annapolis, Maryland. He received a Master of Arts degree in U.S. History from the University of Maryland in 1986. Mark served on surface ships during his naval service. Mark graduated from Rutgers School of Law in 2000, after which he and his family moved home to South Russell.
Mark is an attorney with Gallup & Burns, at the firm's downtown Cleveland office. He specializes in commercial litigation involving primarily the resolution of business disputes.
Mark has been very active in civic organizations, as well as a coach for several youth sports programs.
Mark and his wife, Tracy, live in Kensington Green with their two children.