Fire Prevention Officer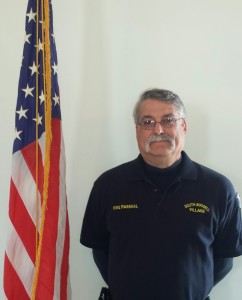 Jim Davis
Fire Prevention Officer
Jim Davis was the Fire Prevention Officer from 1986-1997 and was appointed again in 2014. He was a full-time Fire Fighter/Paramedic with the South Euclid Fire Department for 17 years and was appointed as their Fire Marshal in 1996. He oversaw their Fire Bureau for 16 years and was also the Lead Fire Investigator before he retired in July of 2012, after 33 years of service. Jim is also an Assistant Chief for the Auburn Township Fire Department, where he has worked since 1991. Jim teaches Adult EMS Education at Auburn Career Center for people that are training to be EMT Basics and Paramedics.
Jim has resided in Auburn Township for 26 years. He is married to Teddi, who has stood by him and supported him in all of his endeavors. They have two sons; Sean who is married and has two daughters and is also a Fire Fighter/Paramedic for Howland Township Fire Department; and Jeff who is an Army Pilot for the Ohio Army National Guard based out of Rickenbacher Air Base in Columbus.
Email: fireprevention@southrussell.com
Phone: 440-338-6700 Ext. 222
The Fire Prevention Officers voice mail is checked periodically. For a prompt response, please use the email address listed above.