Street Commissioner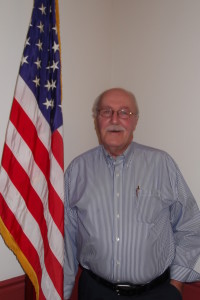 Darrell Johnson
Street Commissioner
Darrell Johnson is a 1970 graduate from Chagrin Falls Schools. Darrell entered into public service with the Village of Chagrin Falls service department starting in March, 1976. He was hired by the Village of South Russell in September, 1994 as their Street Commissioner. He was selected as the South Russell Village "Employee of the Year" in 1996 and 2005.

Darrell joined the Chagrin Falls Fire Departments (Chagrin Falls and the Chagrin Falls Suburban Fire Department) in 1969. He was one of the first members on the department to become an EMT when the fire department took over the EMS ambulance service. He was president of the Chagrin Falls Suburban Volunteer Fire Department Inc. association for five – 2 year terms. Darrell is now a retired Captain from the fire departments and is still an active "Associate Member" acting as the fire departments historian and conducts all memorial services for past members.

Darrell and his wife Amy live in Chagrin Falls and have two daughters and a son.